Ethereal and feminine, this little wispy cloud will breeze right into your wardrobe. Thankfully, this crochet scarf is truly a beginner level project. I love designing things that are simple enough to work on while also listening to a book, or watching Netflix!
One thing I did a lot as a beginner, was buy one skein of very nice yarn. It was odd that I kept doing it because I quickly realized that it was a very bad idea. No plan in mind, and I didn't really consider the type of yardage I'd need to make...anything.
After much too long of that, I realized that I should start designing patterns for single skeins of the good stuff. The $25 a skein spendy ish. I can't be the only one with a bunch of beautiful single skeins laying around, right?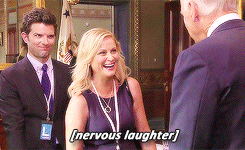 To make this scarf, we'll use one 50 gram skein of lace weight mohair yarn. I purchased my yarn from one of my local yarn stores, Fancy Tiger Crafts. They're based out of Denver. I love this crafting store because they've got yarn, notions, and a lot of fabric! They've been my go-to during Covid. Finally, it's so important to support your local businesses during this time. I feel fortunate that they've got such beautiful fabric and yarn.
The yarn I used is Berry Mohair by Woolberry in the colorway "Fields of Lavender". And isn't she dreamy? This yarn is 72% mohair and 28% silk. Mohair is kind of magical. It doesn't really look like much until you start to work it up. The silk and mohair combo of this particular yarn helps to create a beautiful drape.
Side note, since Covid came up. I'm feeling so good about being able to post a new pattern for you guys. Turns out I'm an essential worker. Shocking news to me because my day job is at a herbal medicine factory. So, I've been stressed - and working a lot. I made a lot of masks during the early months of Covid. Like a lot. Ya girl got sunburned waiting for way too long outside of a certain big craft store to buy elastic. Also, sewing is not my favorite thing to do. I personally find it to be messy and finicky in all the wrong ways. I'm relieved that masks are more readily available so that I can stop feeling morally obligated to make them. I was starting to feel like a Victory Seamstress. There's good in that to be sure, but I just really don't like sewing! I'm much happier working with yarn. And I'm definitely happier when I'm able to share my creations with you all.
On to the pattern!
DIFFICULTY:
Beginner
Terms:
U.S. terms
SUPPLIES:
Woolberry, (459 yds; 50 g)

Fields of Lavender, 1 skein

Hook — I-9 (5.50 mm)
Yarn needle
Scissors
ABBREVIATIONS:
st(s) - stitch(es)
inc – increase, see notes
dec - decrease, see notes
GAUGE:
4"x4": 14 dc x 7 rows
NOTES:
Chain 3 always counts as one double crochet stitch
Increasing
Start of a row: ch 3, dc in same st
End of a row: 2 dc in last st space of row
Decreasing
Start of a row: Ch 3 counts as first double crochet, skip 2nd stitch space
End of a row: Two double crochet together
PATTERN:
Crochet Scarf
Begin with a magic circle
Row 1: Ch 2 (this equates to 3 total, when including ch 1 from mc), 2 dc, turn
Row 2: Inc, dc, inc, turn
Row 3: Inc, dc in each across until one st remains, inc in last st, turn
Rows 4-27: Repeat row 3
Row 28: Dc in each across, turn, ch 3
Rows 29-64: Repeat row 28
Row 65: Sk 2nd st, dc in each across until two remain, dec, ch 3, turn
Row 66-92: Repeat row 46 until 3 stitches remain
Optional, Row 93: sl st 3 tog to narrow tip of final row